GNC - Baba None Toxic Mr. Ganick Natural Pesticides: Organic Molluscicide 500G Ubat Siput
Description
Highlight
SPECIFICATION
Target Area : All types of snails
Major Ingredient : Natural Camellia Seed Meal
Usage Instruction :
Apply the powder evenly surrounding the plants and snails walk ways
Apply before planting or when snail emerge
When snails threatens seriously, apply once a week , for more than 3 times
Product Description: Organic Molluscicide
Content: 500g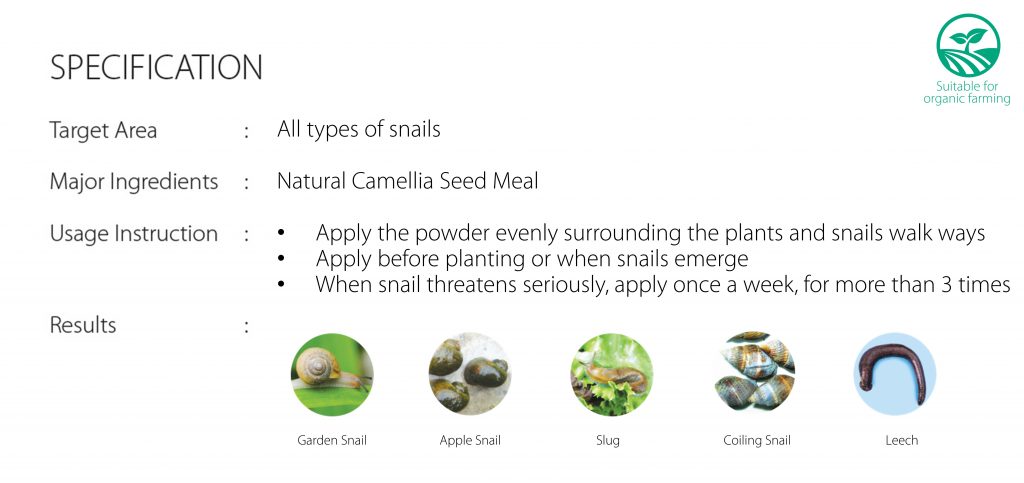 Will pack with extra careful with film wrap, paper wrap and/or bubble foam wrap for best protection.
Items are not returnable and refundable except damages.
Items will or appear to have minor chippings, small/almost invisible dents, discolorations and minor scratches, will not issue refund or exchange except big damages or visible big dent. Do take note if you are too attentive to small details and cannot tolerate this minor imperfection. This is human made pot, hope for your kind understanding for some minor & unintentional imperfections.
#GreenishCityGardenMart
#GardenCenterPenang
#GardenCenterButterworthPenang
#GardenMart4u.com
#OnlineGardeningStore
#AllYourGardeningNeeds
#OnlineGardenCenter
#OnlineGardenShop
#OnlineGardenMart
#OnlinePlantShop
#YourOneStopGardenCenter
Reviews (0)
view all
back
What's in the box
1 x pack of soil