GNC - BABA COMPOST SOIL PLANTING TANAH CACTI CACTUS SUCCULENT POTTING MIX 7L
Description
Highlight
- fast water drainage.
- ideal for succulent and cactus planting.
- contain slow release fertilizers that last up to 6 - 9 months.
COMPOST CACTI&SUCCULENT SOIL 7L
- Fast Water Drainage
- Ideal for Succulent and Cactus Planting
- Contain Slow Release that Last Up To 6-9 Months
- Prevent Soil Compaction
- Weak alkaline property to aid in neutralising the acid secreted from roots
- Suitable for cacti and succulents
Will pack with extra careful with film wrap, paper wrap and/or bubble foam wrap for best protection.
Items are not returnable and refundable except damages.
Items will or appear to have minor chippings, small/almost invisible dents, discolorations and minor scratches, will not issue refund or exchange except big damages or visible big dent. Do take note if you are too attentive to small details and cannot tolerate this minor imperfection. This is human made pot, hope for your kind understanding for some minor & unintentional imperfections.
#GreenishCityGardenMart
#GardenCenterPenang
#GardenCenterButterworthPenang
#GardenMart4u.com
#OnlineGardeningStore
#AllYourGardeningNeeds
#OnlineGardenCenter
#OnlineGardenShop
#OnlineGardenMart
#OnlinePlantShop
#YourOneStopGardenCenter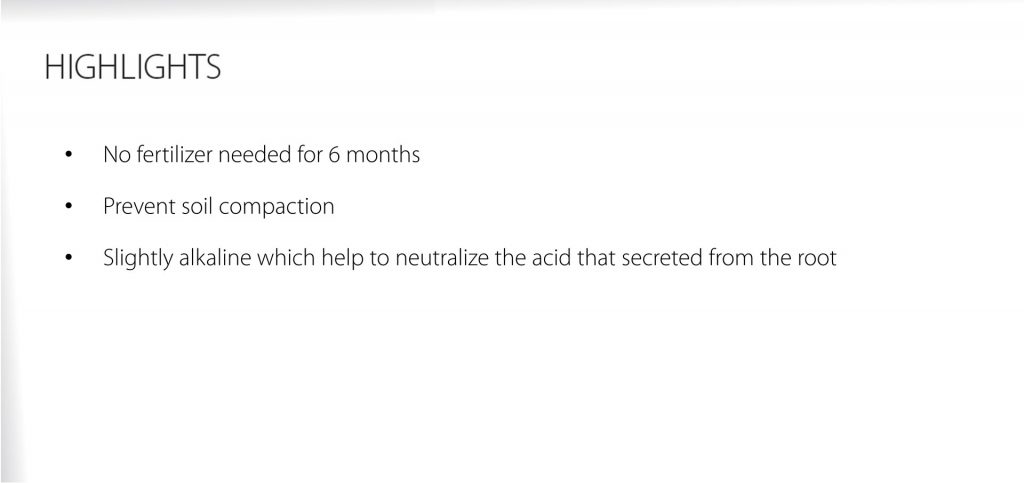 Reviews (0)
view all
back
What's in the box
1 x Soil