GNC - Modern Ceramic Flower Planter Pot Pasu Bunga Ceramik Tanah V1
Description
Highlight
Suite for home decor, indoor, balcony, and outdoor garden

high quality ceramic, last long, ideal for indoor and outdoor planting use.

Modern minimalise design and its clean lines are greatly suitable for decorating your windowsill, desktop, kitchen, bathroom, office and bedroom.

Elegant, simple and easy to matching with other furniture and outlook

Eco-friendly Ceramic Material

Pot with hole
Suite for home decor, indoor, balcony, and outdoor garden

high quality ceramic, last long, ideal for indoor and outdoor planting use.

Modern minimalise design and its clean lines are greatly suitable for decorating your windowsill, desktop, kitchen, bathroom, office and bedroom.

Elegant, simple and easy to matching with other furniture and outlook

Eco-friendly Ceramic Material

Pot with hole, many design available.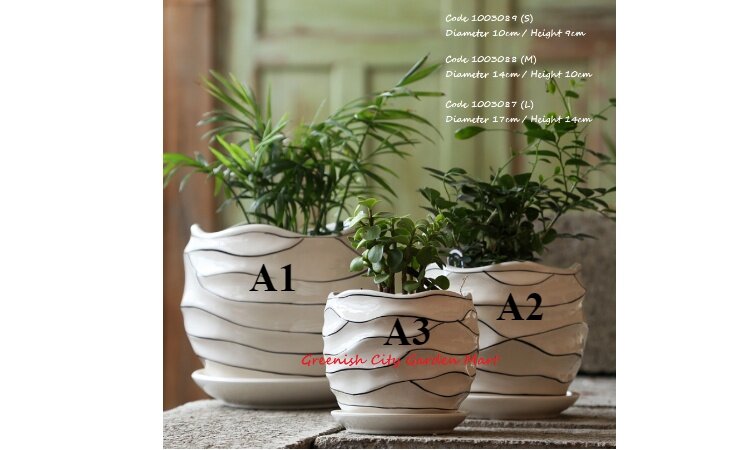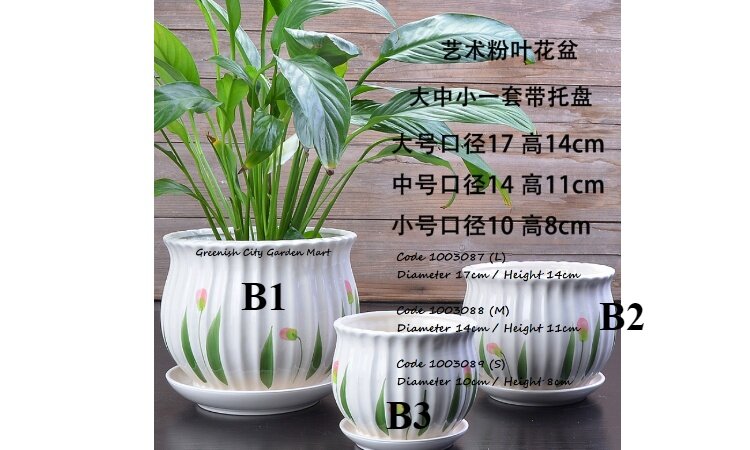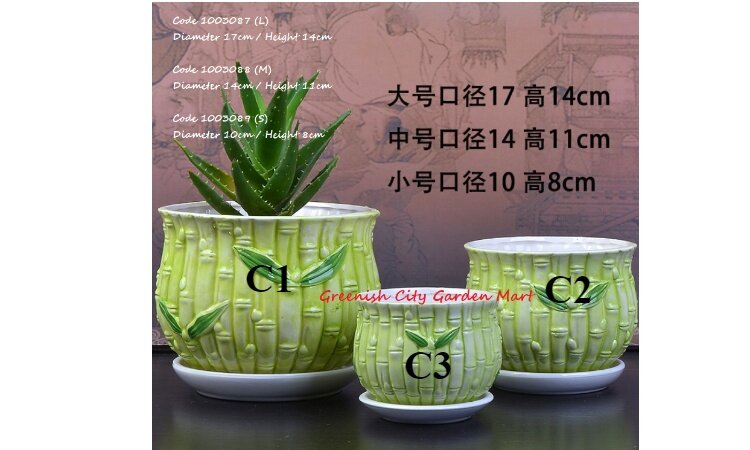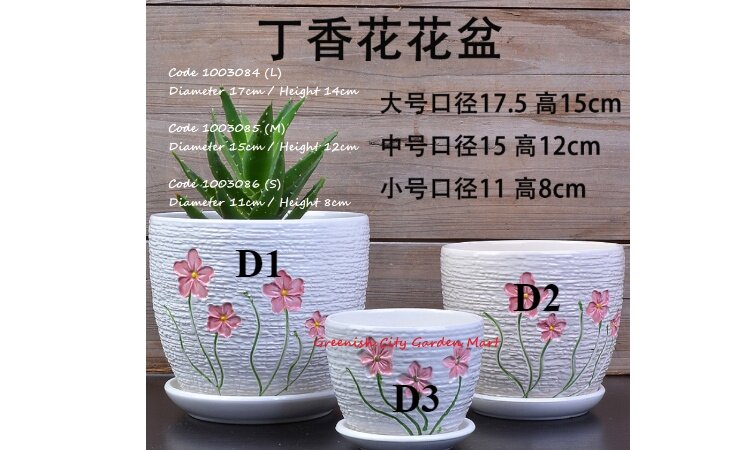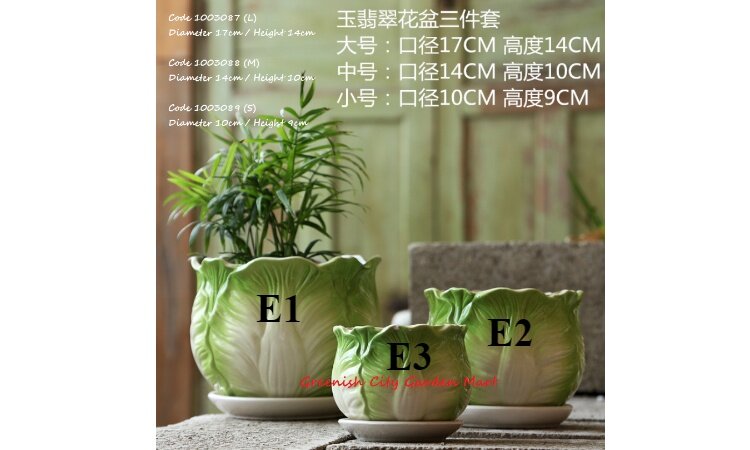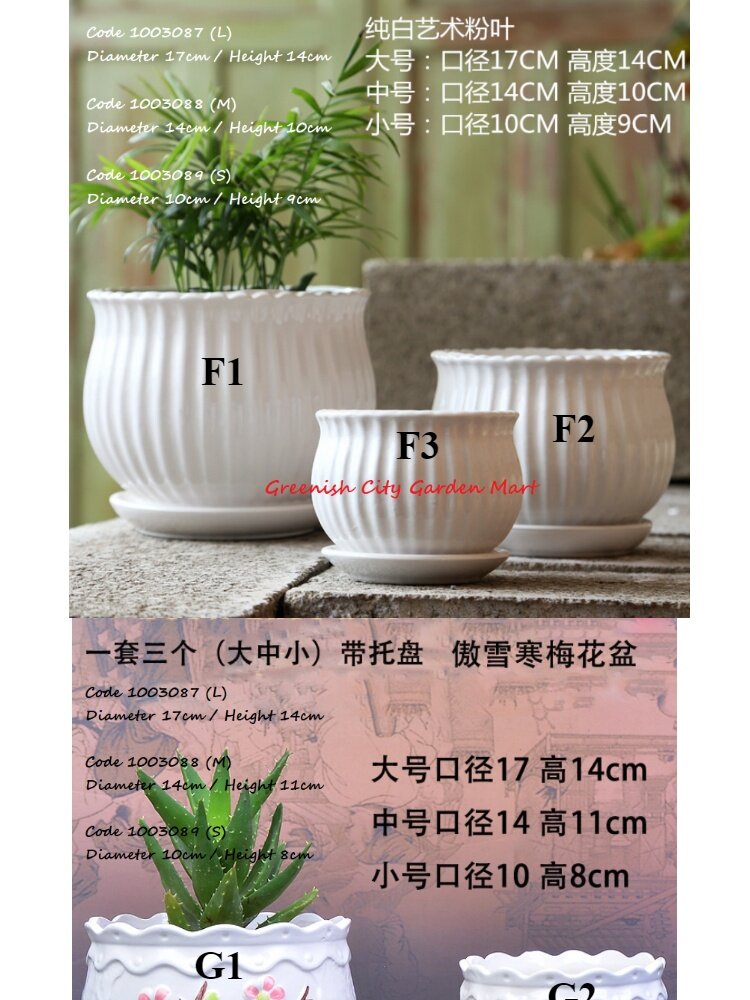 Planter Pot/Deco Items
Will pack with extra careful with film wrap, paper wrap and/or bubble foam wrap for best protection.
Items are not returnable and refundable except damages.
Items will or appear to have minor chippings, small/almost invisible dents, discolorations and minor scratches, will not issue refund or exchange except big damages or visible big dent. Do take note if you are too attentive to small details and cannot tolerate this minor imperfection. This is human made pot, hope for your kind understanding for some minor & unintentional imperfections.
#GreenishCityGardenMart
#GardenCenterPenang
#GardenCenterButterworthPenang
#GardenMart4u.com
#OnlineGardeningStore
#AllYourGardeningNeeds
#OnlineGardenCenter
#OnlineGardenShop
#OnlineGardenMart
#OnlinePlantShop
#YourOneStopGardenCenter
Reviews (0)
view all
back
What's in the box
1 x Pot